---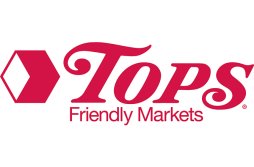 The story of TOPS began in the early 1920s when Ferrante Castellani and his family moved from a village outside of Rome, Italy to Niagara Falls, NY, where they opened their first grocery store. Ferrante's sons, Armand and Alfred, eventually took over the business and opened two more stores under the name Great Bear Market.
In the 1950s, Armand met Thomas Buscaglia, owner of T.A. Buscaglia Equipment Company. He asked Armand to partner with him and Armand agreed to join Buscaglia in a joint venture, Niagara Frontier Services, the forerunner of TOPS Markets. At that time, Savino Nanula was also a key member of their team.
Armand had great passion for food, people and his community. He was also a visionary, experimenting with ideas that were far advanced for the times. Excited by the growth of modern-day "supermarkets," Castellani and Buscaglia partnered with a group of independent Bells store owners including Alfonse and Leonard DiMino, among others, who joined them as key partners in their early and expanding retail grocery enterprise.
In 1962, the group opened its first truly modern supermarket, a 25,000-square-foot store on Portage Road in Niagara Falls, NY. That same year, Alfonse DiMino suggested the name TOPS and the team chose the name because they were determined to give customers the best shopping experience possible. In the lingo of the '60s, that meant it was 'tops.'
Give us a call at 585-442-2990 or stop in to shop!
---